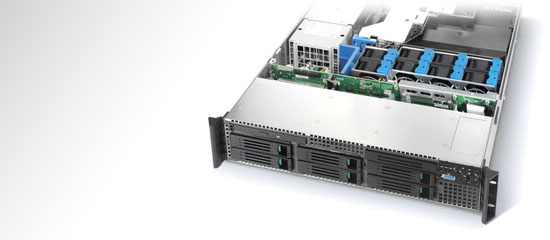 A Solid Foundataion for Your Business
Starbase server solutions are designed for today's needs of small and medium sized businesses; featuring state-of-the-art processor configuration, redundant storage technology, and flexible network connectivity.

Designed to Perform
Intel's Xeon can support up to 10-cores along with a high bandwidth memory subsystem and flexible storage options provides speed and agility in today's business environment. The powerful and reliable Intel Xeon processor family servers provide flexibility for your business critical solutions.

Windows Server 2011
Starbase server solutions feature Microsoft Windows Small Business Server 2011 operating system. Featuring enhanced performance, security, and flexibility than ever before, providing a reliable platform for your business to grow upon.

Fail-Safe Data Storage
Configurable RAID array options allows system administrator to protect against data loss and provide greater performance.

Flexible Configuration Options
Starbase server solutions can be configured in many different ways, and have the scalability to grow. Please contact us for consultation.

Please call us at
(323) 254-3186 for
current pricing information.

Most of the hardware listed are normal stock items.

We can install computer hardware into your computer for a nominal labor fee.

Contact us if you need to set up a custom drive array (RAID).